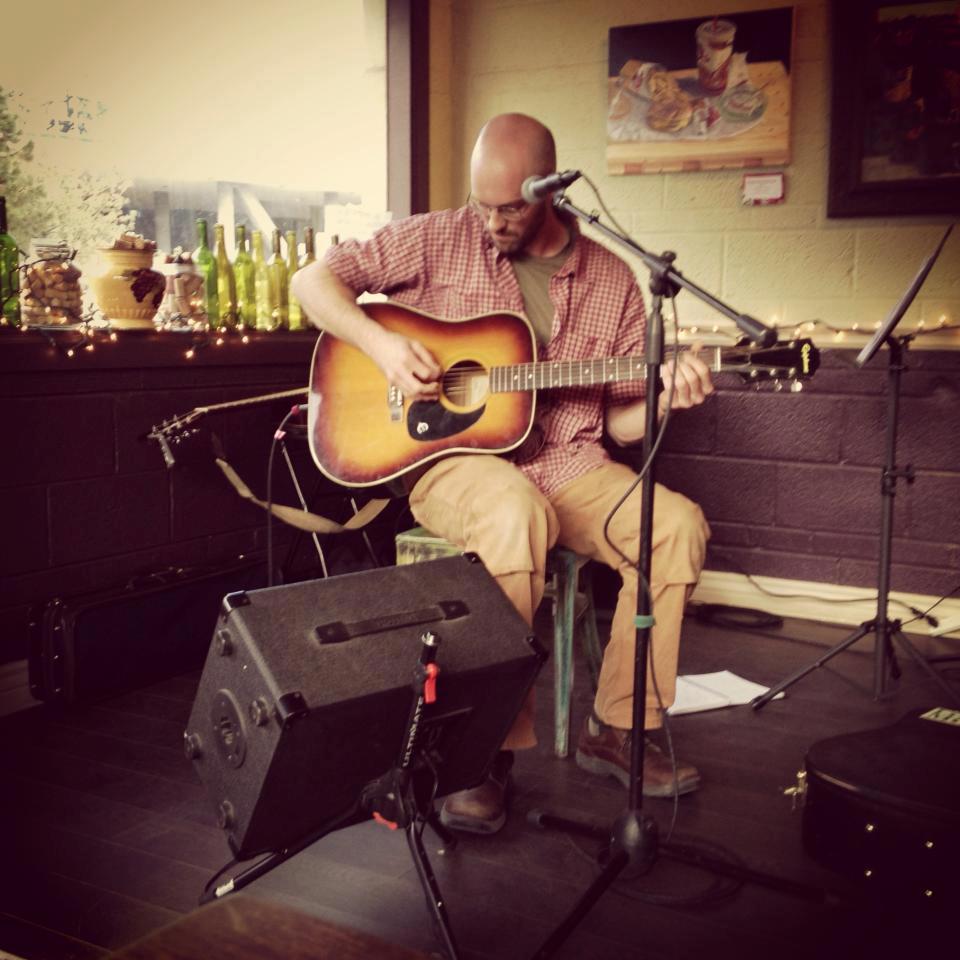 The Mountain Apple Epidemic (hence TMAE) is a band from Cheyenne, Wyoming a.k.a. Todd Sampson. Todd Sampson began to play in the three-piece metal/grunge band Last Sunrise in Sterling, Colorado. When they disbanded Todd Sampson kept on writing songs. TMAE began to take shape in the mid 2000s when he moved to Holyoke, Colorado, a small farming community, and worked as a film projectionist while he wrote some of the songs for the debut album, then he got married, got a job in the oil and gas industry as a roustabout in Wray, Colorado, and wrote the rest of the album there. The Mountain Apple Epidemic is a, by any standards, very strange band name. I had a hard time trying to visualize it: a mountain apple epidemic? The story behind the band name is very intriguing. In an e-mail Todd Sampson explains: "This is from the allegory "A Pilgrim's Regress" by C.S. Lewis...toward the end of the book there is a not-so-hidden retelling of the fall of man." In the book, which is packed with religious references, the mountain apple is symbolic of Adam and Eve eating the apple in the garden of Eden. It's a good band name. TMAE has a both long and vivid mission statement: "Once a bright dream of molten metal with endless possibilities, now cooled, molded into functionality and assigned to predictable, inevitable daily productions, often dulled, often crushed, often bent out of shape." TMAE is hard to define, but is labeled "gothic country", "gothic americana", "alternative americana" and "dark country" among other labels. Todd Sampson got interested in dark country after a fatal encounter with 16 Horsepower. It didn't really take the first time since he was too wrapped up listening to other bands. However, the music started to grow on him and when "Low Estate" came out he was a die-hard fan. Todd Sampson considers listening to the the title track to be a soul-recalibrating event. When 16 Horsepower disbanded he went over to listen to Wovenhand. Todd Sampson expresses a deep admiration of David Eugene Edwards and believes that he himself is only a byproduct of his genius. Another important influence is Mark Lanegan, but not as strong as 16 Horsepower or Wovenhand. In addition to the "solo career" he has recorded songs with his friend Landon Gow under The Drone Comedy, but they haven't worked on much since Landon Gow formed the bands Mount Forgotten (Seattle), and Far Off Coast (Denver) although he did record and mix a demo for Mount Forgotten a few years back.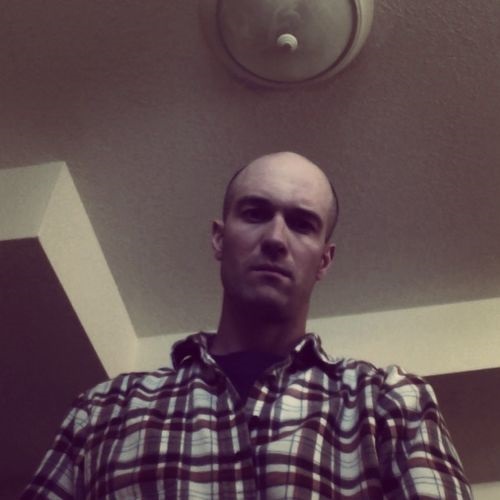 Most artists/bands in the "gothic country" genre follow a standard formula when it comes to their creative process, for example idea/theme first, then lyrics followed by arrangement and chords. In the email Todd Sampson describes how the songwriting process looks like: "Mostly I look for a guitar/banjo part that haunts me. Sometimes days go by before lyrics come. Usually lyrics never come because I don't have the space needed in my chaotic work/family life to get fully entranced by a song. But in the rare occasion that I do, the lyrics are not a planned endeavor, I just vent my soul until it takes form. Usually, that form is dark. Because I'm not happy in this world. I love my kids and my wife, but the shit going on in this world sickens me." In the same email he develops his views on the creative process when it comes to finding themes, moods and expressions for their lyrics: "The works of John Eldredge and C.S. Lewis contribute greatly to my themes. First is probably addiction and how we are slaves to anything and everything and will never be free on our own to be who were are truly meant to be. After that, and it goes right along with addiction, the futility of trying to appease broken/unholy desires with money / power / sex God substitutes that fuel man's every toil-smeared endeavor to build the golden life, the "good life" to turn this cursed desert into the garden we lost. But whatever it is I'm complaining about, I just want everyone, myself included, to wake up, finally, for once, and believe Jesus, not mock him because he was misrepresented by some shithead in your life, but the real Jesus, the one who meant every word he ever uttered and that there truly is only one reality, one kingdom, and one who is worthy for us to bow down to, and if we don't get to that acceptance, to quote David Eugene Edwards "knees will be broken for those who don't know how". Some artists would not even on their deathbed confess that they have been inspired by another artist and would rather die in denial. Todd Sampson, however, shows his cards: 16 Horsepower, Wovenhand and Mark Lanegan. But TMAE isn't a tiresome epigones. The influences are clearly there, but TMAE stand on his own two feet. In fact, TMAE brings something new to the table. I think I know what I'm talking about after listening to a hundred artists and bands in the genre and dismissed almost everyone of them. The songs are fairly simple constructed, but varied in tempo and hardness. In my opinion, TMAE really comes into his own in the slower and ethereal songs, with includes banjo and vocals. The lyrics are dark and poetic, but difficult to perceive. The reason for this is that Todd Sampson's voice is both dark and often half whispering. The vocals are almost embedded in the music. You can read the lyrics for his debut album here (opens in an new window). Many artists have a strong preference for writing and recording songs or performing live. In the email, Todd Sampson develops his views: "I used to really like playing live, I think I would like it again if I lived in Europe, most of my fans are over there. There's a reason my two favorite artists do most of their shows in Europe now. I might try youtube live or ustream to cater to them if I can."

The Mountain Apple Epidemic has only released one album, "Thin & Pale", in 2009 on legendary but now defunct Devil's Ruin Records. The album is extremely hard to find. I have never seen it for sale, new or used. Until July 2019 when I got a chance to buy it from Discogs among a couple of other rarities. The album cover is conspiciuous. It depicts the "Adam and Eve" cylinder seal at the British Museum in London. The seal was believed to depict the Old Testament story of the temptation of Eve in the Garden of Eden. Later research indicates that the seal shows a scene that is common on seals of the twenty-third and twenty-second centuries BC, with a seated male figure (identified by his head-dress of horns as a god) facing a female worshipper. The date palm between them and the snake may be symbolic of fertility. However, it's still called the "Adam and Eve" seal. The picture of the seal is slightly altered by Todd Sampson (a small fire in the hand of the male figure). The album title is written across the cover, but is just barely visible. This is a very good example - also decribed in other aticles - of a desirable trinity between band name, lyrics and music and album art to seek for. First, a good band name is a basic requirement. Second, the lyrics and the music should have a natural connection to the band name. Thirdly, the band name and the lyrics and music should interact with the album cover. It sounds easy, but it isn't as easy to accomplish as you might think. TMAE has recorded some demo songs and posted them on Internet. In an email Todd Sampson writes: "The songs are stripped down solo-set material, very little production, zero percussion and drums, slow, dark and bluesy. One song, "Can't Buy Life" is probably my pinnacle piece, definitely a different direction than the Thin & Pale stuff, vocals way up front, like No Reason No Excuse." The side project is called Last Sunrise. You can listen to it here (opens in a new window).
In the email Todd Sampson writes about his future plans: "I'm trying to either reissue Thin and Pale myself, or find a label that might want to. I want to start playing live more, even though around here I don't really see the point, I just want to feel that energy more, that hope of connecting, even if the odds are against me here. I'll probably try to broadcast a few streams, on a definite schedule that people can actually plan for and participate in. And, of course, that elusive professionally recorded, mixed and mastered album pipe dream I've been chasing for over half my life." There's no shortage of recording material. In the email Todd Sampson explains: "I have enough songs for 3 or 4 albums right now. But I don't have the time or money to get into a real studio, which is all I'm really interested in, I've done the home-made recording thing for almost twenty years now, if I can't put out a quality album, then I won't bother. I'm really proud of Uncle Sinner's latest album, if I can do something half as good as that, then that's worth doing." This is a quite different angle on recording. While other artists, more or less, embrace home recording with reference to full control over the production and low costs, Todd Sampson is interested in professional music production or there will be no album at all. In the email Todd Sampson shares his thoughts about the future for musicians/bands in the "gothic country" vein: "I think this vibe will always be out there, and it seems to be getting more popular. Just look at what Nick Cave's done with it, there wouldn't be a Peaky Blinders without his "Red Right Hand". Even Beck had a memorable dark moment with "Farewell Ride". Not that I want this all to be embraced by the masses and become another slot in Clear Channel's Loop of Banality, but it is nice to hear songs I love being well-placed in good art. Helps me to see the world ain't all bad."
| | | | |
| --- | --- | --- | --- |
| | | | |
TMAE has contributed with a song "Ears To The Snake" on one of the four compilations (Rodentagogue II) in Devil's Ruin Records series "The Best Of Dark Roots". The song "Wordly Alliance" is represented on "Compendium", another compilation from Devil's Ruin Records. As always, this provenance is a mark of quality. To present a CD compilation when there is only one album may seem either weird or bit pretentious (or both). But this album should be enjoyed exactly in the way the artist intended. All songs are therefore included in correct order. Below is a suggestion for a CD compilation.
| | | |
| --- | --- | --- |
| No | Song | Album |
| 1 | Dark The SKy Red The Ground | Thin & Pale |
| 2 | Fenced-In Heavens | Thin & Pale |
| 3 | A Golden Veil | Thin & Pale |
| 4 | Horses | Thin & Pale |
| 5 | No Reason No Excuse | Thin & Pale |
| 6 | Sad World | Thin & Pale |
| 7 | Wordly Alliance | Thin & Pale |
| 8 | Other Fields | Thin & Pale |
| 9 | The Laborer | Thin & Pale |
| 10 | Ears To The Snake | Thin & Pale |
| 11 | Eyes Caught Fire | Thin & Pale |
Best album: Thin & Pale (naturally)
Best songs: Dark The Sky Red The Ground, A Golden Veil, Horses, No Reason No Excuse, Other Fields, The Laborer, Ears To The Snake