Gothic Country, Southern Gothic, Gothic Americana, American Gothic, Dark Americana...and whatever. What's it all about? I have asked myself the same question. There's however no simple and exhaustive answer to this question. Instead, there are strictly theoretical and "nuts and bolts"-approaches to the issue, small fragments of clues, relatively infected disputes and an interesting community out there. My humble ambition is to contribute to an overview and to fill a knowledge gap. It's time to embark on the difficult but urgent journey of trying to describe music that's not easily described, and therefore must be lived through with more than just one sense (that's hearing). By chance I stumbled across terms like Gothic Country, Southern Gothic, Gothic Americana, American Gothic and Dark Americana (hence gothic country) in 2008. The terms in form of music has thereafter taken an increasingly important place in my record shelves, on my Ipod and in my life. The "Gothic" or "elevated" refers to the symbolism and emotional state of the genre. The painting by Grant Wood "American Gothic" from 1930 shows the prevailing emotional state. Not much joy. Instead, it's hard work, asceticism and godliness. There's a nice ironic nod below to right (the artist and the album are not covered by this article series). But apparently it's just to replace the pitchfork for the guitar and banjo. Without further ado, let's go.


The genre is a part of "country music" (naturally) in general and "altcountry" in particular. But musically and lyrically, it is as far from ordinary country and clean and tidy "altcountry" you can get. The music is rarely, if ever, played on country music radio stations in the U.S. and is not included in any standard dictionaries of country music or "altcountry" music. Even within the open and liberal "altcountry" community the genre is not always particular welcome. For how does one consider something that basically involves stories about oddities as betrayed love, poverty and misery, abuse of all kinds, mental illness, sin, repentance, atonement and godliness. Artist Johnny Dowd elegantly formulated: "Be content with your life, it may not get any better".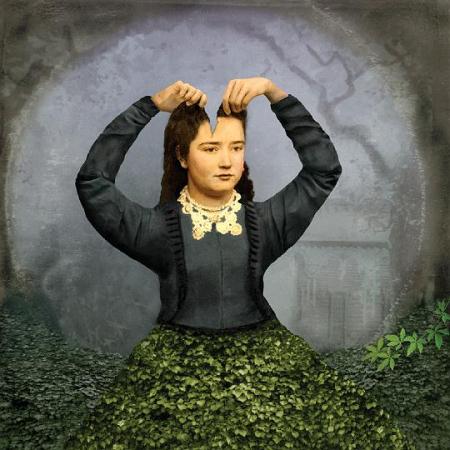 It is - at least on the surface - the less beautiful America and its people that are portrayed through the lyrics and the music. The term country music is somewhat misleading. The music is not always pure traditional country music. It borrows from all possible and impossible origins and has even more branches and twigs. There are even spectacular subgenres like "gothabilly" and "death or doom country". And the music doesn't always come from the South (Southern Gothic), but from all over U.S. (or Canada, Germany or elsewhere for that matter). It's a jumble without precedent. This however doesn't constitute any problem at all, since - in Gothic Country, Southern Gothic, Gothic Americana, American Gothic and Dark Americana – there is an extremely permissive view of who, what and why someone or some are included. The references in the music are not always traceable backward in time. Many artists/bands have probably listened a lot more of Nick Cave than Hank Williams. The contemporary music is important. Within the genre, old and new music are linked together in an unexpectedly and exciting way. This definition defines the mind set in the genre: "Call it real country, retro-country, hardcore country, progressive country, regressive country, independent country, insurgent country, alternative country, neo-traditional country, garage country, Rural Rock and Roll, punk country, cow punk, roots music, roots rock, twangcore, y'allternative, grange (as opposed to grunge), rural contemporary, No Depression, Americana, Cosmic American Music, Gram's crackers, grain elevator music... but whatever it is, it's fabulous and deserves to be played on the radio. A lot. Adding to the confusion is that this whatever music also encompasses some, but not all, old-time country, bluegrass, folk, rockabilly, surf and roots rock. Whatever." A pretty good definition. Included, but not limited to. There is a formal definition of "Gothic Country" in the book by David Goodman "Modern Twang: An Alternative Country Music Guide And Directory": "Extremely laid back style with an intense focus on the supernatural, death, sorrow, and other themes and images found in Southern/Gothic literature."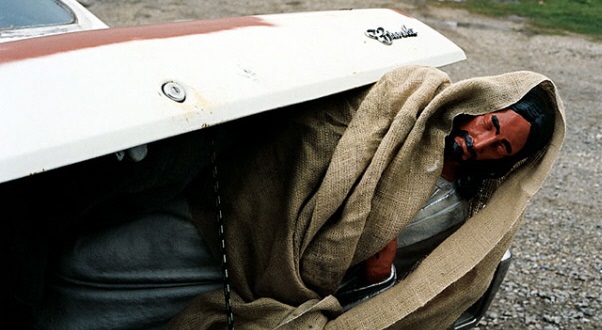 Labels are used profusely both diligently and resourcefully, but has more of a function of general consumer information than to include or exclude. Having that said, one can get the impression that the music is not particularly beautiful. That's wrong, it's the opposite. It is difficult to explain why and I will not elaborate any further on that. You know it's beautiful when you hear it, right. End of story. Authenticity is however important. If you do not have authenticity, it may be a little harder with the recognition in the community. Authenticity is not a quality you have to worry about, believe me. In this article series I lift up the most important (but not always the most well-known) artists/bands including geographic location, background, musical origin, mission statement, music style, "label", lyrics, anecdotes, status today and review of best albums and songs and a list of songs to compile (in some cases two CD if the production and quality justifies it). I've also added a video player at top right with three videos per artist (official videos, original albums sometimes with a DIY video and live gigs) so you can get the general idea. Edit: for the moment inactivated since it leads to many dead links). Some articles are longer, others are rather short with only rudimentary facts depending on my personal preferences.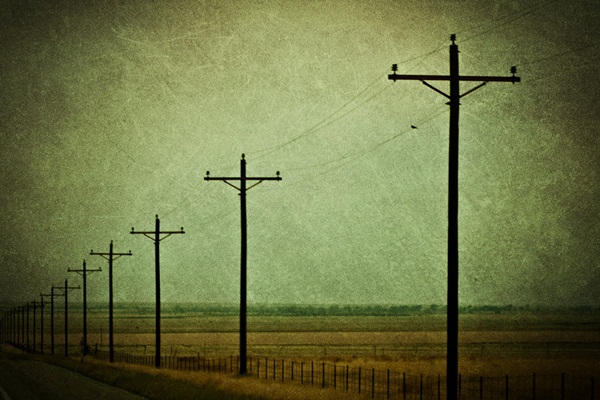 To make the articles more readable I will here and there use the term "Gothic Country" even when the terms "Southern Gothic", "Gothic Americana", "American Gothic" and "Dark Americana" are more appropriate. Sometimes the term "Underground Country" is used, which covers basically everything that is not commercial, Nashville or radio-friendly so called "dumb country". The main source for the articles comes from triangulation of different threads on the Internet and my own amateur "research". I can also recommend the book by Brian Hinton "South by South West. A road map to alternative country". The book contains as many names as a novel by Tolstoy, but has in return a whole section about "Gothic Country". A good introduction is also available through the four compilations from the Indiana-based defunct Devil's Ruin Records "The Best of Dark Roots Music": Rodentia (I), Rodentagogue (II), Rodenticide (III) och Rodentum (IV). They are out of print and very hard to find. Do not underestimate the combination of daily googling and a Paypal account. It creates opportunities.

There is a BBC documentary that describes the phenomenon: "Searching for the Wrong-Eyed Jesus". See the trailer here.There is also a corresponding soundtrack "Jim White Presents Music from Searching for the Wrong-Eyed Jesus". The way the South was portrayed in the documentary upset Colonel J.D. Wilkes, frontman of Th' Legendary Shack Shakers, and he made his own documentary "Seven Signs", in direct response to "Searching for the Wrong-Eyed Jesus". See the trailer here. To enhance oversight and increase readability, I have divided the artists/bands in geographical groups with headings (West, South, Midwest and Northeast. I have also made three geographical groups for non-US bands/artists. Not much here). My ambition is to continuously update existing articles and gradually add new artists/bands. As a foretaste of the upcoming article, see video player second top right.
Further listening? Below is a list of artists and bands that could eventually be honored with an article. The list is not by any means quality assured, but I know there are nuggets in there. I also have a few albums with some of them. It may have crept in one or more non-American band in the trawl. Although there never will be any article, many of the artists/bands are worth checking out. So many artists/bands - so little time. Enjoy!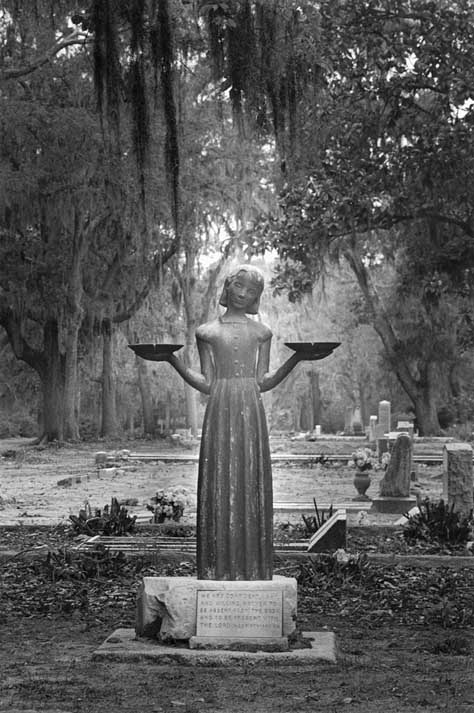 Lilium, In The Pines, Bad Folk, Slaughter Daughters, The Interpestuals, Crime & The City Solution, Geraldine Fibbers, Steeldrivers, Jeremy Parsons, Pen Expers, Sara Softich, The Youngers, Ghoultown, Hank Ray, Rodeo Kill, Demis CousCous, Muleskinner Jones, Haunted George, Scott H. Biram, Cactus Cowboys, The Low-Country Messiahs, Graves, The Sins, The Quakes, Johnny Dowd, Muzza Monroe and the Lushous Strings, Gravemist, Chad Parks and The Near Death Experience, Angry Johnny and the Kilbillies, The Raymen, The Route 66 Killers, The Triffids, Angels Of Light, The Black-Eyed Susans, DeVotchKa, The Kill Devil Hills, Micah P. Hinson, The Volebeats, Rykarda Parasol, Hank Williams III, Bob Wayne, The Broken Family Band, C. Gibbs, Carrie Nation and the Speakeasy, Ghost Buffalo, Alice Texas, Kal Cahoone, Ashcan Orchid, Mayor Matt Allen and The Little Buddies, Whisky Folk Ramblers, Open Road, Graveyard Train, Heidi Hellbender, The Sad Bastard Book Club, Bone Orchard, Joel Kaiser & The Devils Own, Gotham Beggars Syndicate, Big Jones Bates, JB Nelson & The Chainsaws, Sleepy Eyes Nelson, Slim Wild Boar, Dimestore Troubadours, Maciste, Botanica, Simon Bonney, Songs: Ohia, The Scientists, Rowland S. Howard, Hugo Race & True Spirit, Midnight Choir, Dirtmusic, Tex Perkins, The Mekons, Beat Farmers, Old 97s, Chickasaw Mud Puppies, Beat The Devil, Blackstone Valley Sinners, Curtis Eller American Circus, Circus Contraption, The Dresden Dolls, The Fever, The Legendary Shack Shakers, Circe Link, Giant Sand, The Maledictions, The Cracker Cats, Southern Isolation, Wayne Hancock, The Boomswagglers, J.B. Beverly, Spitfire Tumbleweeds, Blackbird Raum, Joey Allcorn, Ninth House, The Snake The Cross The Crown, Mischief Brew, Mark Sinnis, The Taxpayers, Dark Dark Dark, The Reverend Peyton's Big Damn Band, Beat Circus, The Pine Hill Haints, A Silver Mt. Zion, The Scarring Party, Joe Buck Yourself, William Elliott Whitmore, Larry And His Flask, The Felice Brothers, The Peculiar Pretzelmen, Left Lane Cruiser, Espers, Willard Grant Conspiracy, The Hackensaw Boys, Old Crow Medicine Show, Subrosa, Two Gallants, The Black Heart Procession, Castanets, Josh T. Pearson, The Monads, Six Organs of Admittance, Phosphorescent, Smoke Fairies, Stone Breath, The Spectral Light and Moonshine Firefly Snakeoil Jamboree, Lift To Experience, Alec. K. Redfearn and the Eyesores, New Horse Feathers, Iron and Wine, Grant Lee Buffalo, Last False Hope, The Goddamn Gallows, The Calamity Cubes, Black Eyed Vermillion, Cletus Got Shot, Reverend Horton Heat, Two Step Slumber, Tears of the Moosechaser, The Helldorado Two, Viarosa, The Dead Brothers, Ghostwriter, Country Teasers, Holly Golightly & The Brokeoffs, Agnostic Mountain Gospel Choir, Hellbound Glory, Graham Lindsey, The White Buffalo, Steve Von Till, Jesse Sykes & The Sweet Hereafter, The Dirt, Phantom of the Black Hills, Heathen Apostles, Frostbitten Grass, Appaluchia, Painted Saints, Junk (feat. Rachel Brooke), Foddershock, The Perreze Farm, Longshot Nelson & The Disjoints, Danny Wildcard, Leo Rondeau, The Doomed Bird of Providence, Wailin' Storms, Delaney Davidson & The Alpine Cretins, Reverend Beat-Man, Jack Pine & The Fire, Righteous Buck & The Skull Scorchers, Uncle Sean & The Shifty Drifters RT n' The 44's, Carolina Still, Burn In Hell, The Church of Abject Sorrow, Liars Trial, Dead Brothers, Reverse Cowgirls, Them Old Crap, Barnstormers, Black Hat Society, The Dead Soldiers, The Dead South, Shakey Graves, Black Soul String Band etcetera.