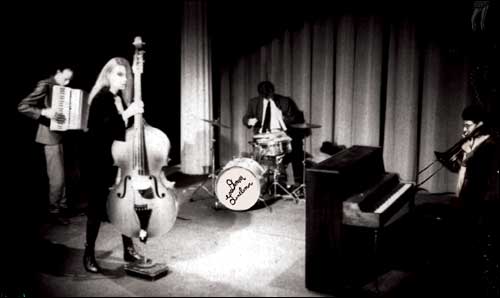 The Denver Gentlemen (hence TDG) is a band from Denver, Colorado. The band was formed in 1988 by Jeffrey-Paul Norlander (vocals, piano and glockenspiel) and David Eugene Edwards (guitar). The following year the band was expanded with Jean-Yves Tola (drums). After a short relocation to Los Angeles the band returned to Denver. TDG was once again expanded this time with Norlanders brother Eric (saw - of the brand Black & Decker) and Frank Hauser Jr (accordion). The Denver Gentlemen (in this lineup) played together for a short but legendary
period. TDG, at this time, lived by the philosophy not to play a song the same way twice. Tola was replaced by Slim Cessna in 1991. Edwards left the band the same year to start a new band with Tola, 16 Horsepower. The defections continued. Slim Cessna left in 1992 to start his own band Slim Cessna's Auto Club. Jeffrey-Paul Norlander was thus left alone and decided to continue with the band in the same style. A countless number of band members passed through the following years. A particular TDG lineup consisted (besides Jeffrey-Paul Norlander) of Jon Stubbs (trombone), Mark McCoin (drums), Valerie Ferry (vocals and bass) and David Wiley (accordion). This is the lineup at the picture above. In August 1995 the band made a live recording at The Bug Theatre in Denver. At this time, however, no
record company was interested in releasing it.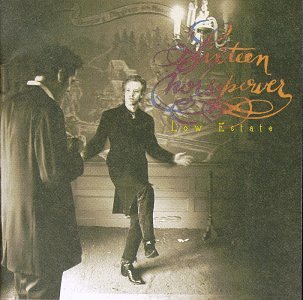 When no record companies were interested and the future prospects for the band looked pretty gloomy, Jeffrey-Paul Norlander disbanded TDG and joined his former band mates in 16 Horsepower. He did however not last long, and left the band in 1998 before the album "Low Estate" was released. Note the alternative cover to the album (to left). Ironically, with Norlander in the band there were as many as five songs from the TDG-era on "Low Estate", including "The Denver Grab". It's always very intriguing to take note of the official and unofficial explanations to why someone leaves a band in the wonderful world of music. The official reason according to David Eugene Edwards: "he preferred to be closer to his home and family." This longing for home and family did however coincide with disagreements about the future musical direction for 16 Horsepower. I choose to believe the latter explanation. The interest for TDG began to grow when the interest nearly exploded for what later became known as the "Denver sound" (16 Horsepower, Woven Hand a.k.a. Wovenhand, Slim Cessna's Auto Club, Tarantella, Munly & the Lee Lewis Harlots, Kalamath Brothers and Devotchka have all - to a greater or lesser extent – their roots in TDG). The master tapes from the recording 1995 was stored somewhere under all the years (unclear where). Six years after the actual live recording Absalom Records released the album "Introducing...The Denver Gentlemen". At this time, the former band mates in 16 Horsepower and Slim Cessna's Auto Club had just released "Secret South" and "Always Say Please and Thank You". The album "Introducing...The Denver Gentlemen" got an overall positive reception and Jeffrey-Paul Norlander, to make hay while the sun shines, quickly put together a new lineup of TDG with DeVotcKa members Paul Geoffrey (cello and clarinet) and Tom Hagerman (violin and accordion) and Sharon Gatcliffe (vocals). This TDG lineup was more minimalistic and less improvising than previous lineups. But the sun didn't shine anymore. Jeffrey-Paul Norlander never managed to restore and capitalize the interest for The Denver Gentlemen. It is, at least for me, unclear if the band now has disbanded, are on hiatus or in some kind of hibernation. But this plays a minor role in the context.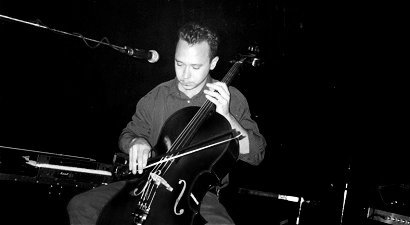 Jeffrey-Paul Norlander is doomed to wander in this mortal life and constantly be reminded of TDG (previous lineups). Whatever career moves he made, he always got questions about the cult of TDG. By the way, is there a more worn cliché than "cult band" when discussing music? I don't think so. The term is widely used in conjunction with The Denver Gentlemen. The odd story of the 1995 recording and 2001 release creates a perfect breeding ground for a cult status. The question here is however: what is the object of cult? It is not always clear which lineup the cult refers to or if it's the actual recording that is the object. Most people in TDG cult embrace the first lineup with David Eugene Edwards and Slim Cessna. This lineup never gave out an album. In fact, they existed only for a short time and mainly played in and around Denver. This fact does not stop hard-core adherents to indulge in counterfactual reasoning: what would have happened if the TDG hadn't disbanded, what great art had not then been created? Well, if one is to be honest (which is a fine virtue), what chances did the band have, really? The amount of oxygen was definitely not enough to be able to support all of them with their different musical preferences, ambitions and own plans and projects. Just take a look at David Eugene Edwards and Slim Cessna's further careers. Then you instantly realize that TDG (in this all-star lineup) was doomed from the beginning. From this perspective the band held together a relatively long time. However, this lineup undoubtedly laid the foundation for what would later be called the "Denver sound."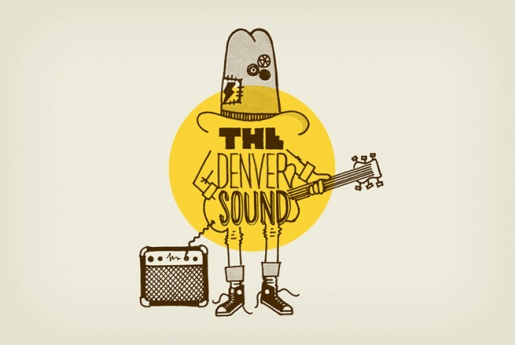 Another competing fraction in the TDG cult advocates the "recording" lineup. They made the actual recording which eventually was released on an album. They also indulge in counterfactual reasoning: what would have happened if the album had been released in 1995 instead and it became a success, what great art had not then been created? Well, who knows? Jeffrey-Paul Norlander is probably wondering if he really did everything in his power to get the recording released in 1995 and if he not made ​​a fatal misjudgment when he disbanded TDG and joined 16 Horsepower. But: "The dog would have caught the hare, if he had not stopped to take a shit". With this Hungarian proverb (approximately translated), I mean that it is not particularly meaningful to speculate on what might have happened. It makes a lot more sense to discuss what actually happened. There wouldn't be any "Denver sound" without The Denver Gentlemen. That is very true. The Denver Gentlemen was undoubtedly a catalyst for many bands. Denver is today a very important cluster in the "gothic country" community. The album (the Absalom recording) is difficult and expensive to get. The album has however been republished on Smooch Records in 2007 and this is the version that I have in my collection.
"Introducing...The Denver Gentlemen" is a masterpiece that should be in every "gothic country" – lover's record shelf. Its importance for the genre can hardly be overestimated. With TDG and "Introducing...The Denver Gentlemen" the term "gothic americana" was introduced. There are East European influences, cabaret music, gospel, salvation army music and country music in a wonderful mix. Piano, chimes, old-fashioned accordion and strings dominate. There are hardly any electric instruments present at all. The vocals of Jeffrey-Paul Norlander makes David Eugene Edwards sound pretty normal. Norlanders vocals can be described as a trembling vibrato on the border to the unbearable. But it works in this extraordinary context. The songs on the album are varied and different. From loose "plink-plonk" on guitar to ordinary country over to stomping marching songs. The lyrics are not overly dark, here is an example from "The Denver Grab":
"see my love cut down the lane
sways and grinds ooh, that's your play
ya treat me like your prayers
though i'm alone
yer drivin' me to pray, "trouble" i'm undone
hold me up
will ye be my doll?
hold me up
'til the sun it cometh down
i didn't want it no
blood is to blame
there's a little fury on me and i'm ok
don't tell me that
you'll descend 'cause
i'm no bedlam - i'm your friend
see the girl - the girl's alone
see the boy - away from home
don't tell him nothin'
leave well enough alone
boy, oh boy, the boy's a stone"
The Denver Gentlemen has also released a second album, named The Denver Gentlemen (2005) on the record label Else Product. But this release does not come close to the first release in terms of any commercial success or artistic originality.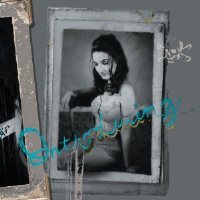 To present a CD compilation when there is only one album (as I choose to see it) may seem a
bit pretentious. But in this particular case, the album should be enjoyed exactly in the way the
artist intended. All songs are therefore included in correct order. Below is a suggestion for a CD compilation.
| | | |
| --- | --- | --- |
| No | Song | Album |
| 1 | When The Lord, He Speak To Me | Introducing...The Denver Gentlemen |
| 2 | The Blue Parrot | Introducing...The Denver Gentlemen |
| 3 | Mid-Day Merry-Go-Round | Introducing...The Denver Gentlemen |
| 4 | Little Darlin' | Introducing...The Denver Gentlemen |
| 5 | W | Introducing...The Denver Gentlemen |
| 6 | The Denver Grab | Introducing...The Denver Gentlemen |
| 7 | The Potters Field Special | Introducing...The Denver Gentlemen |
| 8 | Vulture Girl | Introducing...The Denver Gentlemen |
| 9 | The Legs Of Polka (For Jeremy) | Introducing...The Denver Gentlemen |
| 10 | The Certain Kind Of Woman | Introducing...The Denver Gentlemen |
| 11 | Holiday | Introducing...The Denver Gentlemen |
| 12 | All My Lady's Woman | Introducing...The Denver Gentlemen |
Best album: Introducing...The Denver Gentlemen (naturally)
Best songs: The Blue Parott, Little Darlin', The Denver Grab, Vulture Girl, All My Lady's Women